Going Virtual for Winter!
Posted on
Although we have been unable to attend physical fairs recently, that hasn't stopped us sourcing many fantastic new items that will be coming up for sale virtually over the next few months. Please do check our Instagram feed for details and keep track of upcoming virtual fairs on our events page!
Here is a preview of items that will be available in the weeks to come...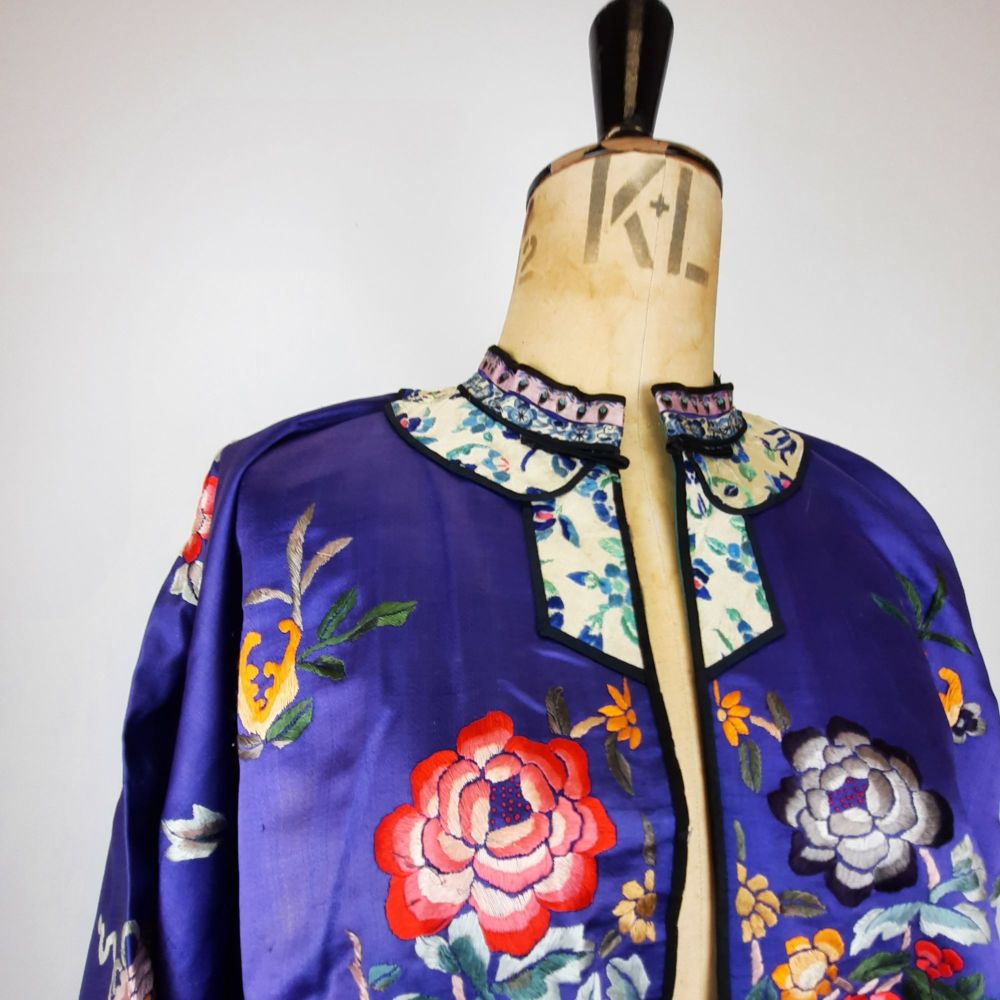 Late Qing silk Chinese jacket- available to purchase in the first Frock Me! virtual fair on December 6th. 11am GMT. (Held on Instagram.)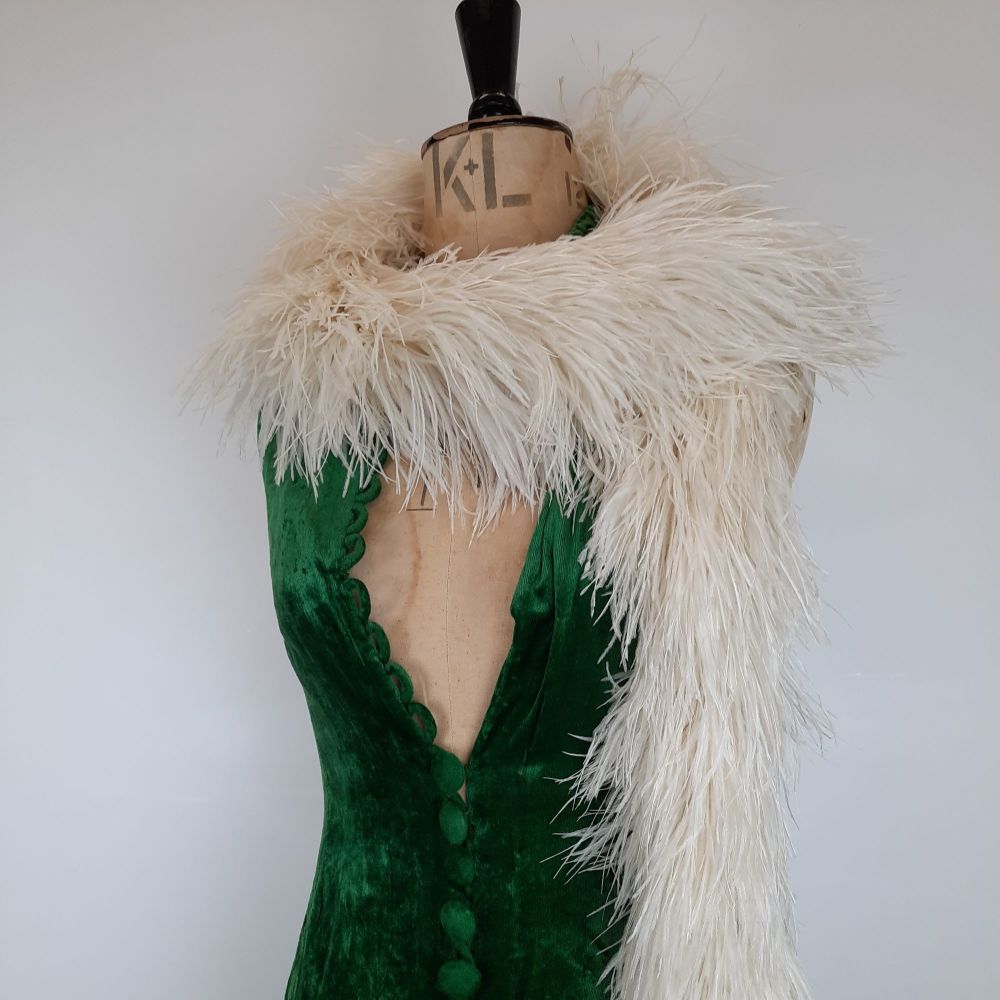 Arsenic green velvet dress c.1930s and feather boa c.1920s-30s. Available to purchase from the second Clerkenwell Virtual Vintage Fair on Sunday 15th November 11am-5pm. (Held on Instagram.)